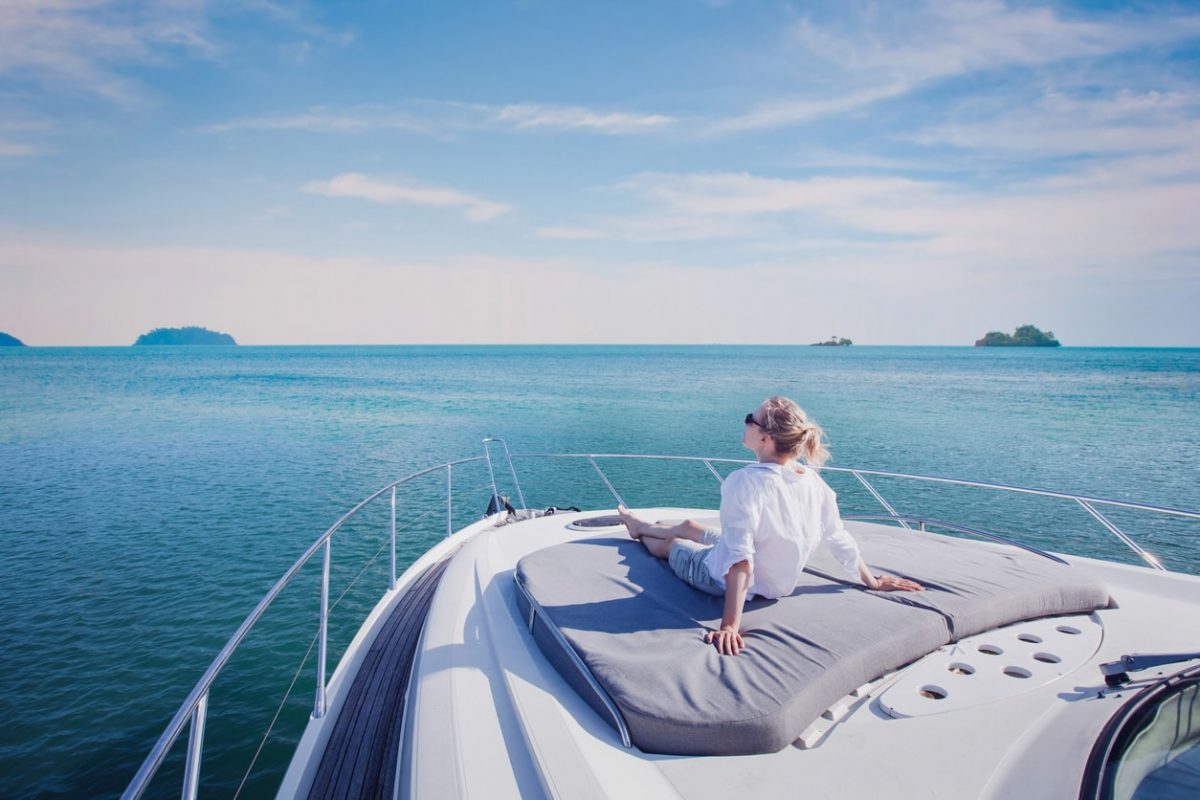 Maybe you have always loved to go boating but haven't made the commitment. Suddenly, now it's time to get on the water. So you've decided to go a step above a boat. What else do you want? If you want to get the optimal price for what you're looking for, it'll require heavy research to back up your ideas.
There are a lot of questions to be answered when it comes down to buying a yacht. But narrowing it down to the best possible inquiries helps save a lot of time and trouble for a prospective yacht owner.
Don't just go for a flashy yacht, and don't purchase a used one if you aren't prepared to take on what comes with getting something used. No matter what, being able to ask questions is what's going to get you exactly what you need, and being able to answer the yacht dealer's questions will help them to find the right yacht for your needs.
Buying a yacht? Base your search off of these particular questions, via MacGregor Yachts, Inc.
What kind of yacht are you looking for, and how are you planning on using it?
Have you thought about the ways you're going to use your yacht? An experienced yacht broker is going to want to know what you're looking to get out of your time boating. With so many yachts available, knowing what you want is incredibly helpful.
It's all about your hobbies, interests and how you like to spend your free time. Whether it's for sports, traveling, fishing, racing or just cruising, there's a yacht for everything. Once you're able to figure out the style, the practicalities, and amenities you'll be searching for, write them down so you can discuss them with an agent later.
What's your budget?
How much you plan on spending on your yacht also matters. The more you're willing to drop,  the more exquisite the boat will be. But that doesn't mean those without a huge budget shouldn't consider a yacht at all. Once you're ready to talk to a broker, make sure you can tell them your purchasing budget, whether you plan on staffing the boat and whether you're financing or buying.
What are your plans for storing and insuring your yacht?
Storage and insurance are crucial for a yacht. An insurance broker is going to want to know your exact plans with the yacht year-round; this includes off-season storing if you won't be using your yacht during the winter months. Knowing where your yacht is going to be stored will help with getting the right California yacht insurance coverage that will help protect the boat's value.
How do you plan to maintain your yacht?
Do you want your yacht to last for a long time? Then you have to take care of it. Your broker will also want to know how you plan to maintain and manage your new yacht. Depending on how you care for your yacht, it's important to remember that the upkeep is not easy, but it's also not impossible. 
About Mariners Insurance
Mariners General Insurance Group was founded in 1959 to protect boat owners and marine business clients. We are marine insurance experts and insure boats worldwide – in every ocean on the planet. Marine insurance is critical if you own a boat or nautical business. Trust the professionals with all of your Boat Insurance needs – trust Mariners Insurance. Call us at (800) 992-4443 any time you have questions or concerns about insurance for your vessel or marine business.