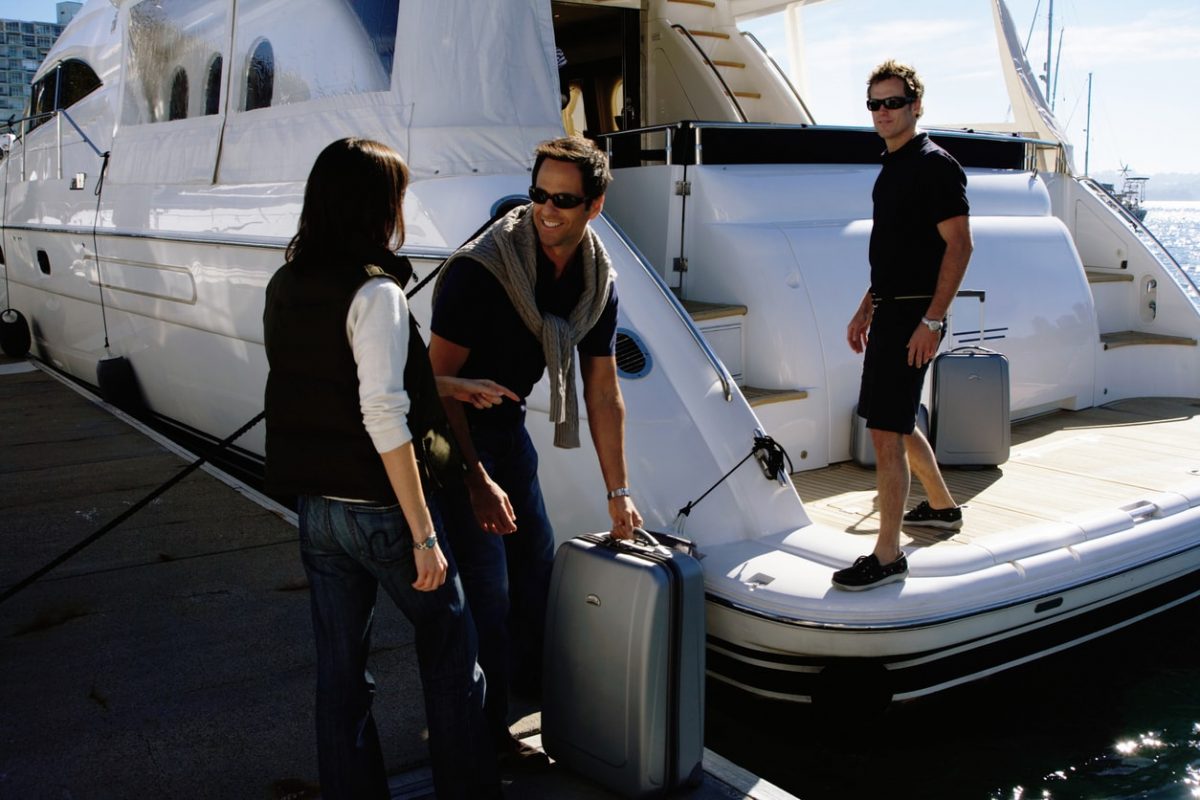 Unless it's very small, a boat can't generally run alone. If you've purchased a yacht or a superyacht, you are likely to need a little extra help on your excursions. Just like interviewing anyone for a normal job, trying to find the yacht crew can be especially difficult.
There are some essential basic questions that you should ask in the interview, in order to ensure that you find the crew with the right experience and attitude for your yacht excursions. First impressions are everything, and this is where you make them. If you're lost and wondering how to find the right yacht crew, look no further. This is what you need to know to pick the perfect team for your voyage.
Look For Basic Licensing, Personality and Experience First
No matter who is heading the yacht, they need to be properly licensed. It's not just a safety issue, it's a liability issue. Your California Yacht Insurance policy will cover you, your yacht, your possessions, and your crew, but an unlicensed crew could lead to potentially catastrophic accidents.
The next thing you should look for is experience. You don't want an amateur behind the seat of your yacht. Yachts cost money. Invest in a quality crew that will keep yours safe and running for years to come.
Finally, you're going to want to invest in someone with the true passion to coast along the sea. It's not about the money or who could win the spot first. It's about the person who really cares about the water and there people and animals inhabiting it. Getting a capable being to play the part is no problem. That is completely possible as long as you look for these core things before advancing on an interview with a potential new employee.
Ask the Right Interview Questions
The kinds of questions that can be asked are endless. But as long as you're well-rested and prepared to work, you'll end up with your next crew faster than you think. Wilson Halligan, a yacht recruitment organization, compiled a list of over 10 essential questions that you shouldn't leave off your list:
What about your current position do you dislike?
What elements would you need to create the perfect job for yourself?
What gives you the most job satisfaction?
Discuss your last three jobs. Why did you take them? Why did you leave?
If I offered you a job on the spot, starting today, what would stop you?
What's the most significant impact you've had on your job in the last year?
Have you improved yourself in the past year? How?
What would your previous employers say about you?
Tell me a little about your personality.
About Mariners Insurance
Mariners General Insurance Group was founded in 1959 to protect boat owners and marine business clients. We are marine insurance experts and insure boats worldwide – in every ocean on the planet. Marine insurance is critical if you own a boat or nautical business. Trust the professionals with all of your Boat Insurance needs – trust Mariners Insurance. Call us at (800) 992-4443 any time you have questions or concerns about insurance for your vessel or marine business.