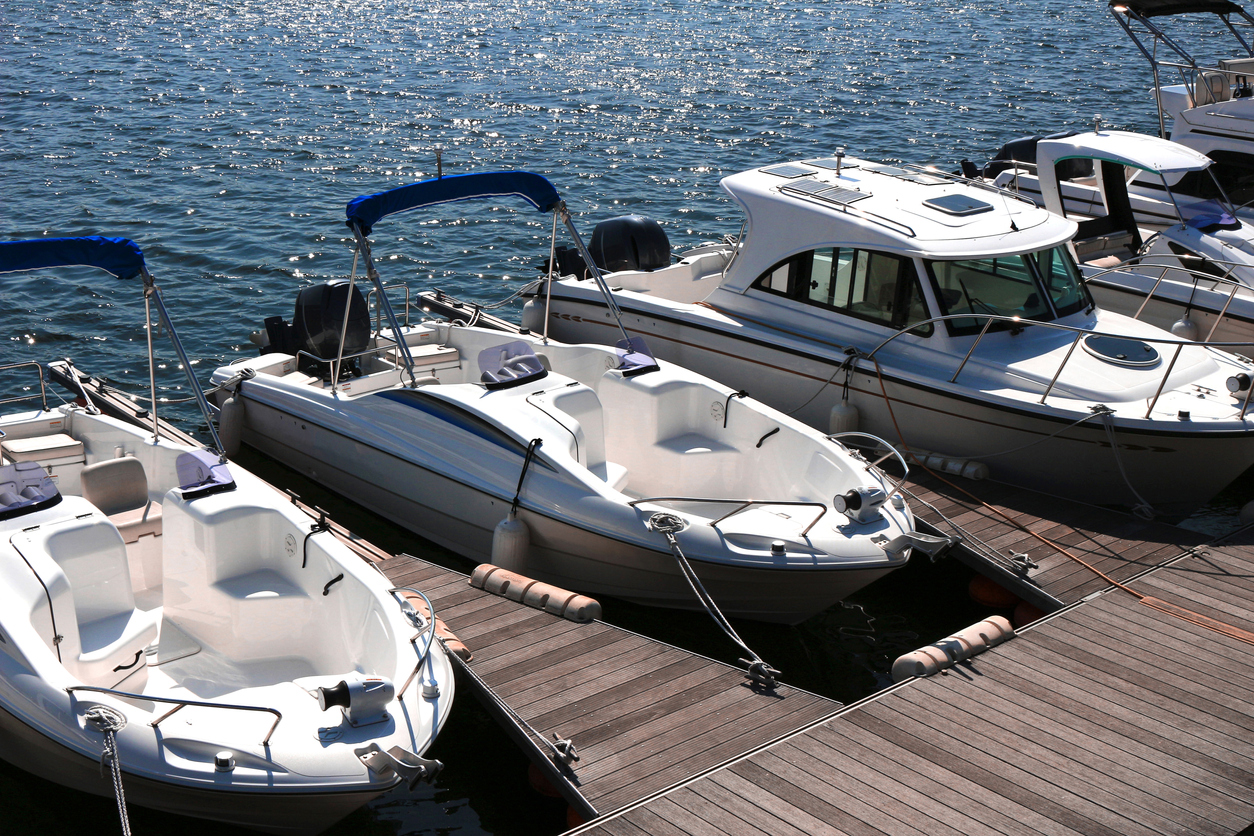 Keeping up on marina maintenance can help you avoid costly repairs and prevent many accidents. Unfortunately, there may be times when even your best maintenance efforts are not enough, which is when marina insurance steps in.
Marina Maintenance Tasks: Step-By-Step
Follow these overview on how to best manage maintenance tasks for your marina or dock.
Material

Consider the material your deck is made from. Different materials require different care.
Pressure Treated Wood
Cost-effective material, but a lot of work
Keep this wood sealed to keep moisture out and prevent rotting
Lasts longer if it is certified "Marine Grade"
Ipe & Other Hardwoods
Durable wood option
Maintained by cleaning and oiling the surface regularly
Very dense and highly resistant to water and bugs
Composite Decking
Made from a combination of wood, natural fibers, and plastics
Top brands have special resin capping to protect against mildew and decay
Durable and easy to maintain
Cleaning the Dock
Docks should be deep cleaned at least once a year, clearing out gaps, scrubbing away stains, and thoroughly inspecting the dock for signs of wear and tear.
Avoid pressure washing your dock, as it can easily chip and splinter the wood. Using a simple hose may be your best bet.
Sanding and Staining
Sanding your deck will smooth out what's been roughed up and is essential to prep for staining. Restaining can be done along with your annual cleaning and when water levels are lower so that you're able to access as much of the structure as possible.
Fixing Common Issues
Dock issues you're likely to face:
Rot
Wood that frequently comes in contact with saltwater will inevitably begin to rot at some point. Luckily, this does not have to become a huge problem if you immediately replace the rotting areas with new lumber.
Rust
If your dock uses a combination of wood and metal, it is smart to keep an eye out for rust. You can use white vinegar or dish soap to wash rust away.
Warping & Bending
You should inspect the dock structure for signs of bending and warping. It's possible to flatten warped boards using a bar clamp, but it is typically better to replace the affected boards.
Replace or Repair?
Differentiating between a repairable dock and one in need of replacement can help save money and prevent serious injury.
Signs it should be replaced:
Excessive Rot or Rust
Rot and rust become serious problems when the damage is spread out throughout the entire deck.
Foundation Damage
Without a solid foundation, docks present a serious safety risk. If you can't set the dock's posts at least 4 feet in the ground, it is no longer safe to use.
Electrical
Electrical preventative maintenance has the potential to save hundreds of thousands of dollars in damage.
Visual Inspection
Weekly visual inspections of all the facility's electrical equipment should be done by walking the docks looking for potential hazards such as:
Corroding receptacles
Signs of previous electrical fire
Damaged wires
Missing parts or pieces
Damaged equipment housing
Tangled cords
Improper use of equipment
Tactile Inspection
A monthly manual inspection of all electrical components (power centers and electrical panels) should be performed to verify voltage and ensure proper operation.
Infrared Imaging
Annual infrared imaging on all of the marina's electrical equipment should be conducted to promote better troubleshooting and maintenance productivity.
Ground Resistance
Ground resistance testing should also be performed annually to maintain a safe marina. 
Learn More from Marina Maintenance Experts
Mariners General Insurance Group was founded in 1959 to protect boat owners and marine business clients. We are marine insurance experts and insure boats worldwide – in every ocean on the planet. Marine insurance is critical if you own a boat or nautical business. Trust the professionals with all of your Boat Insurance needs – trust Mariners Insurance. Call us at (888) 402-5018 any time you have questions or concerns about insurance for your vessel or marine business.