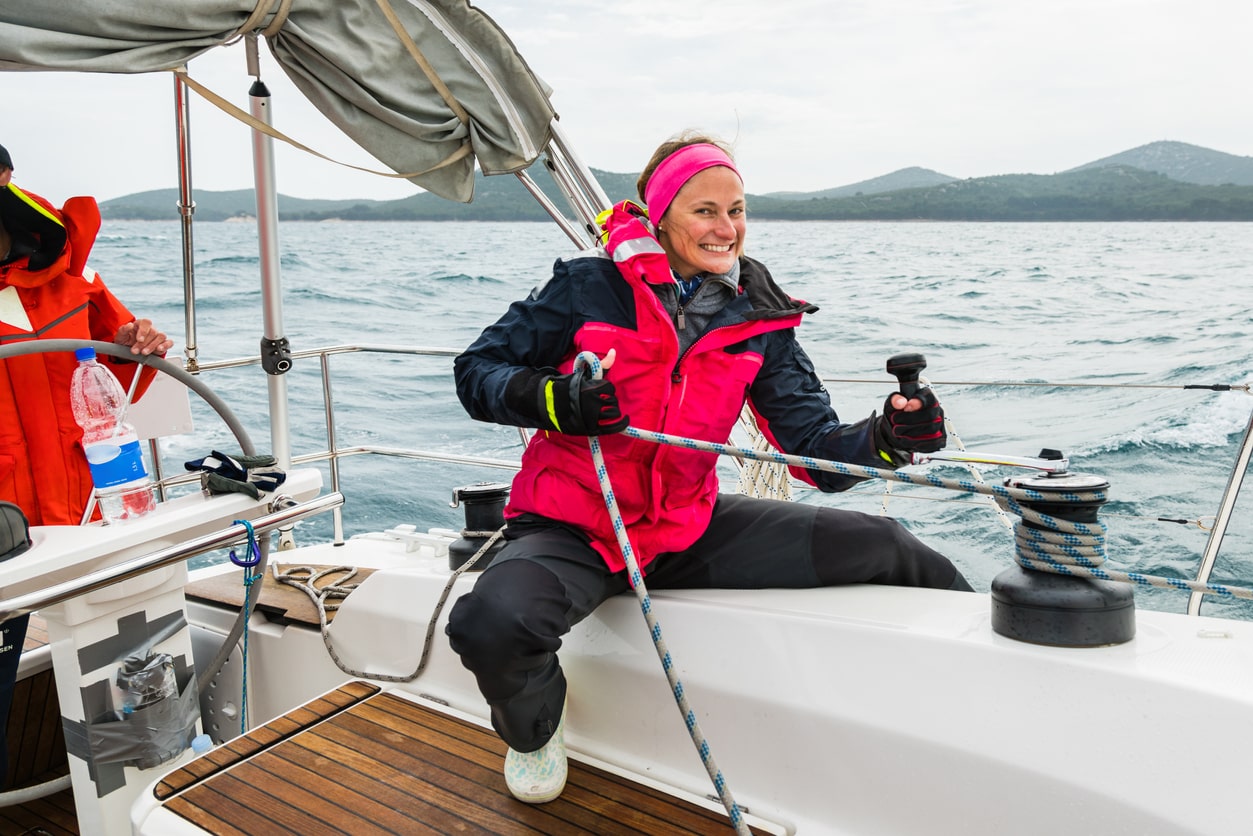 There's nothing quite like the ocean in winter. It can be truly exhilarating, but only if you know how to stay warm. A major part of that is making sure that you have the right clothing. With limited closet space, you have to hone in on only want you really need, and it's important that you can discern between what will truly block the wind and keep you insulated versus gear that is designed for fashion over function.
To prepare for your winter boating experience, secure boat insurance and consider the following ways to stay warm. 
Head
Unprotected heads will lose heat. Whether it's a beanie hat, full-on flapper or hunting style hat, keeping your head warm is a must in the dead of winter. You'll want a 100 percent windproof hat that covers your face, ears, nose, and eyebrows for maximum warmth.  Faux fur lining and water-resistance are also preferable. Couple the hat with a tight-weave beanie for extra warmth. You'll want both to be a tight fit. There are hats that cover the neck as well. 
Hands
A good pair of gloves is an essential winter clothing item. Many people suffer from cold hands in winter and dismiss it as poor circulation. The best way to combat this is to wear gloves. And on a boat, waterproof gloves are essential.
Seek out a durable fast-drying pair designed to keep hands sweat-free. Flexible insulated gloves can keep you warm without loss of function. You can even find a pair that employ a heat lock system for extreme cold.
Body
A well-insulated coat is essential. You will want a coat that offers watertight, breathable material, it keeps you warm without the discomfort of sweating. Lightweight and durable are features to look for. Fleece lining for warmth can really help keep you warm but allows air circulation to prevent perspiration.
Be sure to layer clothes to be able to effectively regulate body temperature! Adding or removing layers gives you options depending on the temperature. Thermal underwear is the ultimate starting point for layering.
Feet
Be equipped with rubber grip soled boots. A thermal liner also keeps toes toasty warm and dry. Waterproof boots are designed to protect feet against saltwater and extreme cold. You may also want to check for anti-slip soles and faux fur lining. 
Winter brings challenges, as eventually, you'll have to go outside. And that's when you'll need proper clothing. Whatever you do this winter, wrap up warm. The coldest weather can be exciting, but only when you have the proper winter boating clothes. 
About Mariners Insurance
Mariners General Insurance Group was founded in 1959 to protect boat owners and marine business clients. We are marine insurance experts and insure boats worldwide – in every ocean on the planet. Marine insurance is critical if you own a boat or nautical business. Trust the professionals with all of your Boat Insurance needs – trust Mariners Insurance. Call us at (800) 992-4443 any time you have questions or concerns about insurance for your vessel or marine business.